News
Posted by Amanda Dawley on
Crochet dish cloths have been around for what seems like forever. Usually made with 100% Cotton they are durable and efficient, machine washable and above all reusable. They have more texture than a store bought wash cloth, and seem to last longer.
Interested in trying some? You should be!
Posted by Amanda Dawley on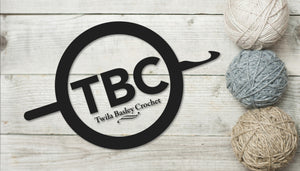 I am a crocheter. I make warm things out of wool / acrylic / alpaca fibers. Most things are warm and soft, therefor I run a winter business. My goal this year ( 2020 ) is to make crochet items something people can utilize, and even enjoy all year.